Student Comments and Success Stories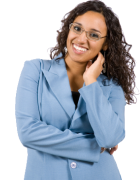 Katherine, Peru – studied Higher Score® IELTS

Thank you so much for helping me study IELTS. I got 8 in writing! Now I am studying at University of Toronto. I will need TOEFL score too, so I will study with you again! I think you are the best teacher that I have ever met. Your class was so useful and helpful. I will recommend this school to anyone who needs TOEFL or other test.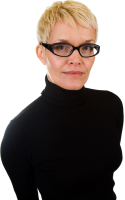 Andra, Romania – studied Higher Score® TOEFL

The teachers have great people skills and make you feel welcome from the first class you attend. If you want to succeed, avoid waste time and money then join this school. The system is designed in a way that targets all the components of the English language from vocabulary, grammar, communication, or speaking, reading and more. The method is easy to follow and to understand and will help you achieve Higher Score®. My score was 104 With a 28 on writing and 27 on speaking and listening. I score the poorest on reading 22 due to the fact that I forgot my reading glasses at home and I was not able to read well without them!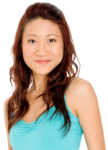 Nami, Japan – studied Higher Score® TOEIC

I took TOEIC here last month, and received the results yesterday, which was 905! I can't believe that I got such a high score. I worked on TOEIC myself... but the logical ways for finding answers and studying TOEIC and English that my teacher taught me in the class were very useful for my self-study and new TOEIC. Thank you so much. I really appreciate Higher Score®!
Note that in order to preserve the privacy and anonymity of our former students, the photographs that
are used on this page and throughout this site are of models chosen to represent our former students.