I don't think there is a school which enables to increase the score in such a short period except Higher Score®. I want to tell everyone about this school who has trouble getting good score.

Sakiko, Japan
Higher Score® — Canada's Exam Experts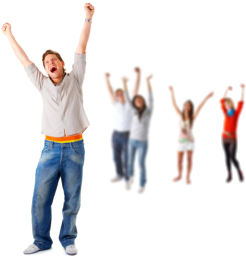 If you need to increase your
TOEFL
,
TOEIC
or
IELTS
score quickly, effectively and for a reasonable price, then many people think
Higher Score® at EC Language Centres is the number one place to study
in
Montreal
,
Toronto
and
Vancouver
.
We have flexible courses, reasonable tuition fees, expert instructors, special textbooks not available anywhere else, and, above all, 100% commitment to your test success.
So, choose an exam to study and let us help you get a higher score!

Or, if you need to improve your overall language ability before studying for an exam, Higher Score® is part of EC language centres.. We can offer you top-quality English Courses in many locations and French courses in Montreal. in addition to exam classes.