I have a wonderful news for you. I just got results from IELTS and I finally passed this test. Thank you very much for helping me to overcome this obstacle. My score was overall 7.0.

Stepan, Czech Republic
Why Study IELTS with Higher Score®?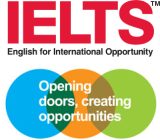 Our Course Director has taken exams like IELTS and TOEFL many times to understand these tests completely and develop a
special IELTS program to help students improve
. Only Higher Score® at EC has this special program so
we can help you increase your IELTS band score more than other schools.
In addition, we are an official IELTS test venue
.
Convenient Locations, Great IELTS Courses
We offer highly-effective, intensive IELTS courses that are reasonably-priced in Canada's largest cities. Where is the most convenient location for you?

Useful Information for IELTS Students
These links might help you make a decision about where and how to study IELTS:

An introduction to the IELTS exam